Executive Mentoring & Advice
The CEO rarely has co-workers whom they can open up to or who don't have a personal agenda that tends to filter what really should be said. C-level executives face many of the same challenges, and as a result they need a place to go where they can vet their ideas, get mentoring and get unfiltered feedback in a confidential, noncompetitive forum of their peers.
Sage was born of the vision that decision-makers, like yourself, should be able to come together with like-minded professionals and collaborate, learn from each other and tackle the most pressing issues. As a result, you can achieve higher levels of success – in your business and in all aspects of your life.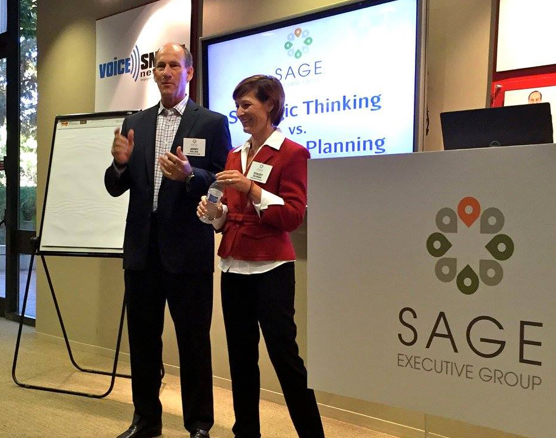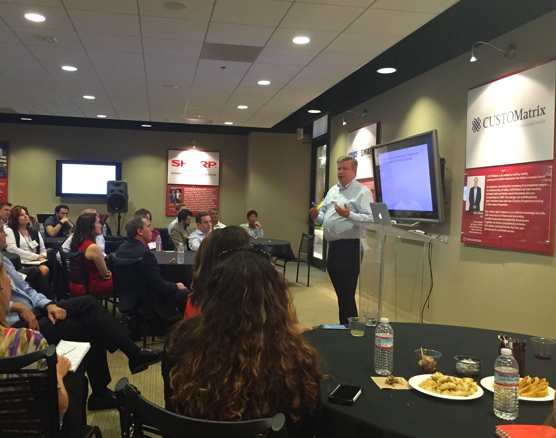 Sage was founded by individuals who have over 45 years of collective experience with CEO peer advisory groups, serving in executive and leadership positions with some of the best-known organizations in this arena and as members of those same organizations. As a result, we know what it takes to put together an effective and value-driven member experience. We understand just how much can be gained when CEOs and leaders collaborate. You will take away invaluable knowledge from the hands-on experiences of other top minds. With this knowledge in hand, your business sense and success will be taken to the next level. Our goal is not to be the biggest organization in the CEO peer advisory space; it's to be the best. We believe in quality over quantity at Sage Executive Group. Groups are limited to 13 members to ensure there's plenty of knowledge and experience among the group while providing opportunities for each member to get mentoring and have his or her issues addressed. Our coaches offer leadership and knowledge that will make it possible to gain traction on even your most serious business challenges or roadblocks.