Sage Executive Group announced today that painting company executive Tony Hady has moved to the peer advisory organization's top-level CEO group after building his company revenues to more than $6 million annually.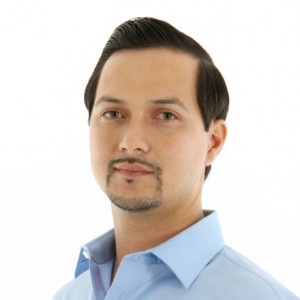 Hady, the principal at Pacific Western Painting in Escondido, joined Sage Executive Group three years ago as a member of the Ascent advisory group for executives running companies with annual revenues under $4 million. He attended the group's monthly meetings in which executives work together to solve management challenges and develop strategies to expand their companies.
"Sage Executive Group has given our team the network, the wisdom, the education and the accountability needed to grow successfully," Hady said. "I highly recommend Sage to business owners as our ROI continues to be priceless."
Hady, 34, is a third generation painter who joined that company about three years after it was founded in Fallbrook by his brother, Kirby Hady, in 2003. Pacific Western Painting now has about 70 employees and increased revenues from $3.3 million in 2015 to more than $6 million last year.
As a result of the rapid rise in revenue, Hady has been elevated to the Sage Executive Group for CEOs facilitated by Jerry Rollins, who founded Sage Executive Group in 2012 in San Diego.
Kirby Hady, now director of client education at Pacific Western Painting, and Randall Know, director of operations, are both current members of Sage Executive Group and are actively involved in its management development program.
Sage Executive Group operates peer advisory groups for CEOs, presidents, and partners, as well as for C-level executives in finance, operations and sales. The Sage process has been developed by leaders who have over 45 years of collective experience with peer advisory groups.
For more information, contact Sage Executive Group at (800) 648-1063 or visit Sage Executive Group.