Ray Grainger, founder and CEO of Irvine-based Mavenlink and a member of Sage Executive Group, is featured in a Forbes Magazine profile as one of the thought leaders changing business in America.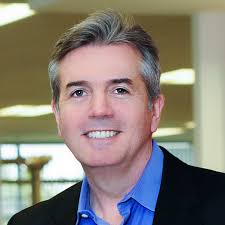 Grainger is a former Accenture partner who founded Mavenlink to bring the skills of world-class consulting to a broad audience of companies competing in the $3 trillion global services economy.
"Ray embodies the drive to grow, improve and succeed that is a hallmark of Sage Executive Group members," said John Rollins, CEO of Sage. The San Diego-based peer advisory group specializes in working with high-performing, top-level executives.
Grainger explained that in co-founding Mavenlink in 2008, he set out to create a better, less expensive platform that would address the issues facing the modern services company, which require tools to manage shorter duration projects often with people who are working across geographies and who may have never met before or may never meet. His goal was to help those companies optimize their business operations.
For a time after college at Harvey Mudd in Southern California, Grainger was a river guide and also journeyed to the South Pole. Those experiences helped shape his management philosophy.
"Everything I learned there at that young age was foundational to my entire career, this idea of adaptability," Grainger said in his Forbes interview. "You don't get to choose the people you work with. You're all just sleeping in one big bunk house. You've got every type of personality you could imagine. You have to learn to get along. Everybody's got to accomplish the mission."

Jack Farnan, Human Resources vice president for HM Electronics in Poway, learned an important lesson about managing change in an unlikely place – the spiritual home of the Dalai Lama high in the Himalayas.
An avid mountain climber, Farnan was on his way to an ascent in Ladakh when he had a chance to spend  time with thousands of Buddhists who had come to hear the Dalai Lama teach at a  monastery in northernmost India, a refuge in exile from his historic home in Tibet now under Chinese control.
The Dalai Lama places a premium on the "importance of personal change in the world," Farnan said, and that is a message that can – and should resonate – with the chief executive officers charged with bringing change to their organizations.
Farnan, who has 25 years of experience in identifying and developing executive talent, laid out seven key characteristics of a successful CEO in a presentation to members and guests of Sage Executive Group, a premier peer advisory group based in San Diego. Farnan is currently VP of Human Resources at HM Electronics, a global company that designs and manufactures wireless communication products.
His conclusions are based on research on the requisite skill sets for CEOs to survive and prosper.
Most important, Farnan said, is that top leaders are decisive. Research shows that CEOs with this one trait "were 12 times more likely to succeed." The components of success then flow from the ability to understand how "personal change" is translated into the workplace. Critical characteristics of these top leaders are:
They are decisive.
They engage for impact.
They adapt proactively.
They deliver reliably.
They hold themselves and others accountable.
They are Level 5 leaders.
They have a growth mindset.
Farnan said that ultimately successful leaders lead by example, and "we can do so much with just changing ourselves."