Andrew Feghali, CEO of AMF Foods and a Sage Executive Group coach, has been honored as one of San Diego's NEXT Top Business Leaders Under 40 by the San Diego Business Journal.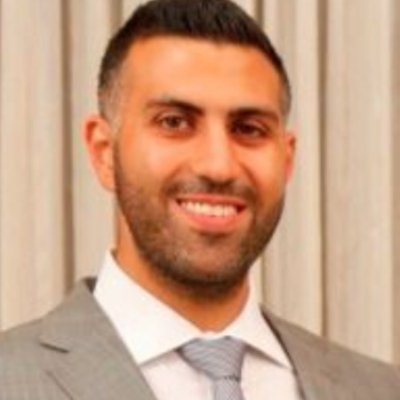 In its second year, the journal established the awards program to recognize the contributions of San Diego's young business and community leaders. Judges selected 40 winners from 400 initial nominations and 127 finalists. They were selected based on their accomplishments, community involvement, and career achievements.
Feghali is the founder of AMF Foods, a restaurant holding company that operates 14 Little Caesars restaurants. It has experienced annual sales growth from $1.5 million in 2009 to projected $13 million this year. Little Caesars corporate recently awarded Feghali the 2019 Operational Excellence Award for a 10-plus restaurant domestic operator. In addition to his Little Caesars accomplishments, Feghali co-facilitates three Sage Executive Group forums and continues to work on his Ph.D. in Leadership Studies from the University of San Diego.
"It's truly a great honor to be recognized by the San Diego Business Journal," said Feghali. "The award is a testament to Little Caesars corporate support, my family, my advisors and mentors, and my employees—for, without them, my success would not be possible. Thank you!"
Sage Executive Group CEO Jerry Rollins, who nominated Feghali, said: "With experience and achievements beyond his years, at 33, Andrew is an outstanding young business leader…. His is an inspiring success story, one that ambitious 20 to 30-year old individuals need to hear, so they too can see it's possible to set their sights on creating a brilliant future as a successful entrepreneur."
In a letter of support, Thomas Deverell, CEO of Esteemed Consulting Inc. said, "Finding business leaders that live to the letter of the character, integrity, and commitment they profess is hard to find. Andrew lives his business and personal life to these standards each and every day. I am impressed by this young man! He is certainly deserving of this recognition."
Feghali's 15-plus years of food industry experience dates to his years as one of the youngest District Managers for PepsiCo – Frito Lay, Inc. Southern California. At 21 he oversaw 20 route sales reps as direct reports and 150 accounts with more than $9 million in annual sales. He led the district to three record-breaking quarters in 2008 during the height of the Great Recession.
Feghali received his bachelor's degree in Business Administration and Management from California State University, Fullerton in 2007
Carlsbad-based HM Electronics, a global leader in specialized communications, has received the 2019 AME Excellence Award presented by the Association for Manufacturing Excellence.
The award recognizes continuous improvement, best practices, creativity and innovation.
Founded in 1971, HME is a diverse group of companies that design, manufacture, sell and service communications, audio and software solutions for niche markets in over 140 countries worldwide
Company CEO Chuck Miyahira is a member of Sage Executive Group, a San Diego-based peer advisory organization for top business leaders.
The AME award highlighted HME's employee engagement in creating a lean culture, facility design, employee training resources and topics, systems for scheduling and managing workflow, and strong cross-functional collaboration. "At HME, we saw well-integrated, high-functioning teams that produced among the best cross-functional processes, culture, and results we have seen anywhere," said the AME assessment team.
McKinney Capital & Advisory, founded by long-time Sage Executive Group member Damian McKinney, has been acquired by commercial real estate services firm Avison Young of Toronto.
The purchase represents Avison Young's first acquisition in San Diego and expands the company's full-service platform across Southern California.
Founded in 2010, McKinney Capital & Advisory is one of San Diego's best-known real estate brokerage and property management firms. Since its inception, the company has represented a variety of local, national and international organizations, ranging from entrepreneurs to Fortune 500 firms.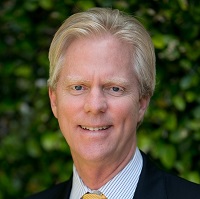 McKinney Capital & Advisory, founded by long-time Sage Executive Group member Damian McKinney, has been acquired by commercial real estate services firm Avison Young of Toronto.
The company is rebranded as Avison Young, and McKinney becomes a Principal of Avison Young and Managing Director of the company's San Diego office, according to an Oct. 7 news release from Avison Young .
"The opportunity to join a privately held, principal-led company that offers local decision-making autonomy – versus a publicly traded firm with many decision-making layers – was a key motivation in our decision to join Avison Young," says McKinney. "Avison Young's resources and international capabilities will allow us to grow our business and serve our clients more effectively and with a greater reach in the industry. Essentially, we keep the same collaborative family and servant-leadership culture and local independence, but have access to a plethora of resources spanning not just Southern California, but the rest of the U.S. and the globe."
Mark E. Rose, Chair and CEO of Avison Young, said: "We're thrilled that Damian and his highly regarded team have chosen to join the Avison Young family in our rapidly growing San Diego market. Damian is well-respected in the Southern California and national real estate communities, and this team brings to Avison Young and to our clients a robust and best-in-class platform. Our depth in the market has just significantly increased."
Avison Young entered the San Diego market in 2013 through the opening of a newly formed office. The McKinney team members will relocate to Avison Young's existing San Diego office at 4655 Executive Drive. Avison Young has six offices throughout Southern California.
Terms of the acquisition were not disclosed.