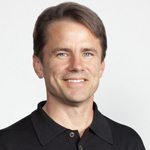 As a Navy Seal and trainer in the Wim Hof method, Jeff Everage found a receptive audience in the group of Sage Executive Group members who gathered for a quarterly learning event on April 19.
Everage, wearing jeans and a black polo shirt, led members through breathing techniques used by Wim Hof, a Dutch extreme athlete noted for his ability to withstand extreme cold. The ultimate goal, Everage explained, is to confront the physical and mental challenges of climbing into a tub of ice and to learn breathing control as a pathway to better health.
"Breathing gets you there," Everage said. "Ice REALLY gets you there." The method, he explained, pushes you to what you think is your limit an beyond, bringing greater awareness that leads to "relaxing into stress, modeling for others and knowing you got this."
Everage also runs a business, Trident Proposal Management, that specializes in consulting for  government contracts.
The breakfast event was held at the Corporate Alliance business hub in San Diego.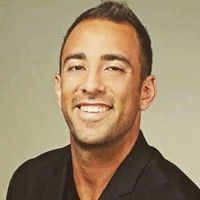 Lawrence Kourie, a Sage Executive Group member and San Diego-based entrepreneur, was named one of the Top 10 Industry Leaders to Watch in Yahoo!Finance.
The story distributed in April by the AccessWire news service cited Kourie for his multiple ventures::
"A franchisee and owner of eight gas stations, car washes, and convenience stores, he'll be launching the first Kangaroo Convenience store in California. Kourie currently generates more than $70 million in revenue per year and is also a principal in a leading Crypto Hedge Fund. If that wasn't enough, in his "spare" time he is helming a stealth health food QSR project and has plans to expand globally in March.
Spreading his bets among different enterprises has helped Kourie generate the resources necessary to expand into other ventures. The quintessential evolution from employee to entrepreneur evident in the way he has moved from gas stations to finance, but Kourie is more than a hard worker. He has strategized and leveraged his resources so that he is involved in both stable as well as high-growth industries, which is a great position for success given the uncertainties of 2018 and its shadow into 2019.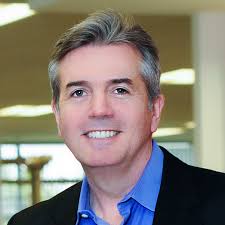 Ray Grainger, CEO of software maker Mavenlink and a member of Sage Executive Group in Orange County, received press attention in the Orange County Business Journal for raising $48 million in a Series E financing round.
Mavenlink makes cloud-based software to help service companies manage projects. Grainger  told the Business Journal in September that the company plans to nearly double employment within 18 months to more than 320 workers at its Irvine headquarters.
Mavenlink has raised $112 million since its 2008 inception.