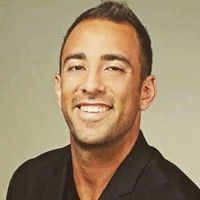 Lawrence Kourie, a Sage Executive Group member and San Diego-based entrepreneur, was named one of the Top 10 Industry Leaders to Watch in Yahoo!Finance.
The story distributed in April by the AccessWire news service cited Kourie for his multiple ventures::
"A franchisee and owner of eight gas stations, car washes, and convenience stores, he'll be launching the first Kangaroo Convenience store in California. Kourie currently generates more than $70 million in revenue per year and is also a principal in a leading Crypto Hedge Fund. If that wasn't enough, in his "spare" time he is helming a stealth health food QSR project and has plans to expand globally in March.
Spreading his bets among different enterprises has helped Kourie generate the resources necessary to expand into other ventures. The quintessential evolution from employee to entrepreneur evident in the way he has moved from gas stations to finance, but Kourie is more than a hard worker. He has strategized and leveraged his resources so that he is involved in both stable as well as high-growth industries, which is a great position for success given the uncertainties of 2018 and its shadow into 2019.