Andrew Feghali, a Sage Executive Group member and owner of 12 Little Caesars Pizza franchises, has been honored as one of San Diego's 40 Under 40 Class of 2018 by the SD METRO Magazine.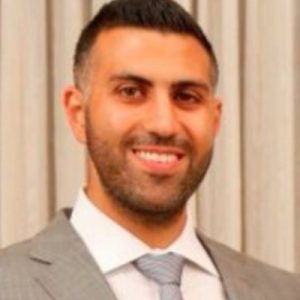 In its 19th year, the 40 Under 40 awards program was founded to acknowledge the contributions of San Diego's young leaders who have potential to shape the region's destiny. SD METRO selected the honorees from more than 200 nominations based on their personal accomplishments, community involvement and career achievements.
Feghali is the founder of restaurant holding company AMF Foods, Inc. The company has experienced annual sales growth from $1.5 million in 2009 to over $9 million (projected) in 2018. It was listed on the July 2, 2018 San Diego Business Journal Locally-Owned Restaurant Franchisees list. In addition to running his Little Caesars restaurants in Southern California, Colorado, and Texas, Feghali was selected by Jerry Rollins, CEO of Sage Executive Group, to serve alongside him as a Sage Executive Group Forum Co-chair.
"I believe Andrew is an exemplary CEO and corporate citizen. He's a visionary, educator, and hands-on leader, well deserving of the '40 Under 40' honor," said Rollins. "He's enthusiastic and driven to provide his employees with opportunities, as well as finding  time to contribute to the local community."
"It's a distinct honor to be recognized by the SD METRO as an under 40 award-winner," said Feghali. "The awards program encourages entrepreneurial activity among those with potential and recognizes the contribution of young people who inspire others with their leadership and achievement. San Diego is a vibrant community, and the talent, drive and ambition of this year's honorees was outstanding."
Feghali was one of the youngest District Managers for PepsiCo – Frito Lay, Inc. Southern California. At 21, he oversaw 20 route sales reps as direct reports and 150 accounts with more than $9 million in annual sales.
Feghali received his B.S. Degree in Business Administration and Management from California State University, Fullerton, in 2007and his Master's Degree  in Executive Leadership from the University of San Diego School of Business in 2015. He is working towards completing his Ph.D. in Leadership Studies from the University of San Diego.
San Diego-based Sage Executive Group is a fast-growing membership network and advisory group for business leaders. SAGE's value-based philosophy encourages business leaders to put people before profits and learn how to effectively balance business demands and responsibilities to family, community and health.