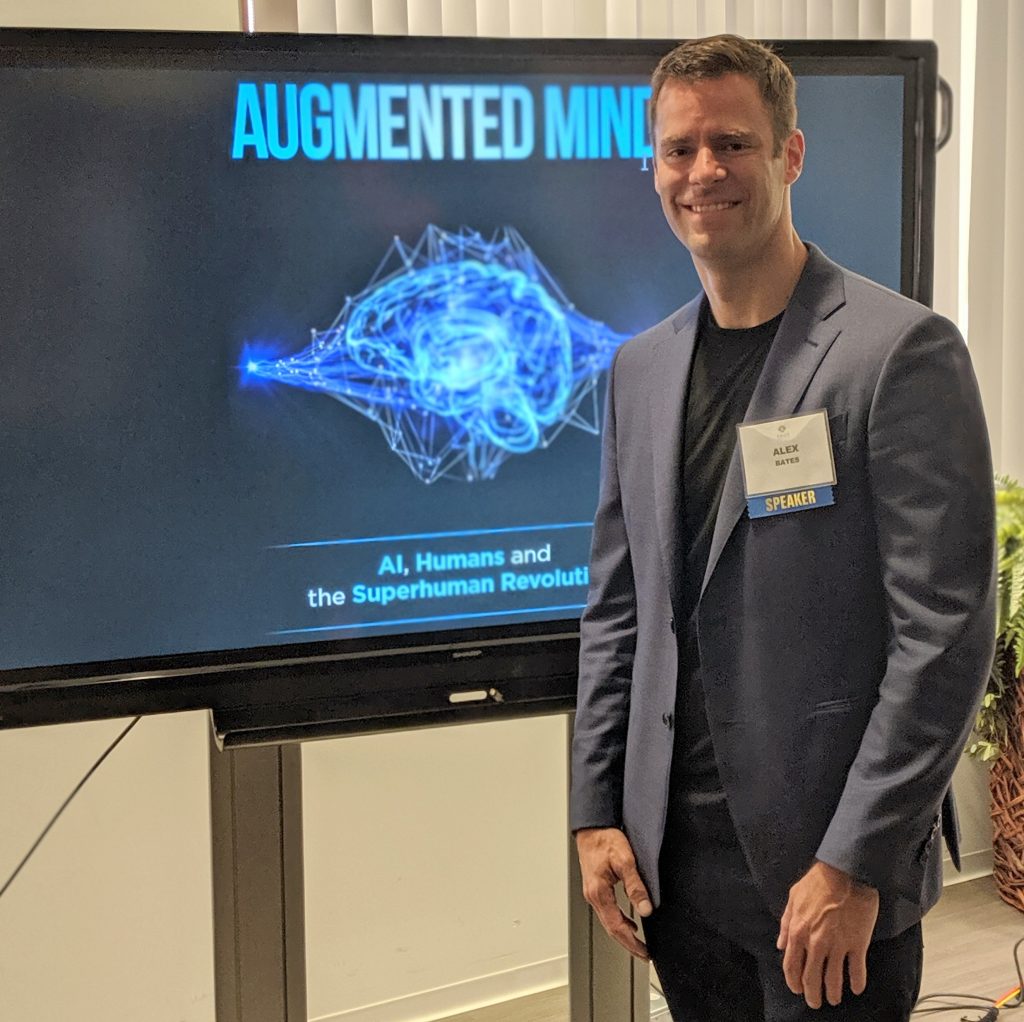 Alex Bates poised a provocative question about the relative value of machine-driven Artificial Intelligence and human-inspired intuition in a Learning Event talk sponsored by Sage Executive Group on June 5.
Bates, a serial Artificial Intelligence entrepreneur who has written a book titled "Augmented Mind," cited the famous chess match between world champion Garry Kasparov and an IBM supercomputer called Deep Blue in 1996. Almost as expected, the AI machine won. But what was unexpected was the outcome of matches pairing a human-supercomputer team against another AI computer or another grand master. The augmented team prevailed, and Bates said that is an example of how Artificial Intelligence will augment human performance.
As new AI applications are invented, including the idea of "creating a world that doesn't break down," Bates said that bold and brave initiatives will need to be taken. "If fear guides what you build, you will build it with that perspective," he said, citing construction of the Empire State Building using new techniques employed to this day for skyscrapers.
His book explores the creation of a global mastermind network of AI technologists and researchers, with membership from UCSD, Caltech, MIT, Harvard, Oxford, USC, and other leading institutions and companies.
In 2006, Bates co-founded Mtell to harness the onslaught of sensor data in the industrial Internet of Things. The company's machine-learning platform is used to monitor industrial facilities to anticipate problems and protect equipment and personnel. Mtell was acquired in 2016 by AspenTech, the global leader in process optimization software.
Bates is currently Technology Chair at an AI accelerator called Sandbox in San Diego and Director at Neocortex Ventures, helping launch AI startups from synthetic biology to music & entertainment.
In his concluding remarks to the business leaders who attended the event, sponsored by Sage Executive Group, a peer advisory organization based in San Diego, Bates said: "Start to embrace the concept of augmentation and how AI can help you."