Nine speakers gave presentations at the inauguration of the Sage Talks event hosted by Sage Executive Group at the Grand Del Mar hotel in San Diego on Feb. 8, 1015. Here is a summary of their talks with links to YouTube videos of their presentations.
TONY BARON: Speaker, writer and theologian. The Awakened Leader
Author of The Art of Servant Leadership and director of the Graduate School of Theology at Azusa Pacific University in San Diego. Scholar in Residence at the Center for Executive Excellence in Carlsbad.
In his presentation, titled "The Awakened Leader: Three Little Words That Will Transform Your World," he talked about how 80 percent of organizations they don't have a purpose-driven approach. In his book, as in his presentation, he encourages companies and individuals to practice the art of giving back. He also encourages CEOs to have a high trust level with employees, and to let know employees that they will care for them and their families
He ended his presentation with his grandson's words: " I know you love me because you are with me."
MICHEL KRIPALANI: CEO, Oceanhouse media. Commit to 3
A developer of mobile apps, his previous work at startups includes Presto Studios, a video game developer, and an intereactive multimedia company. His company mantra is, "Creativity With a Purpose." He is a UCSD alumni.
In his presentation, he explained that things doesn't happen overnight. For an entrepreneur , he said we need to ask ourselves : "How we are spending the time?" Make the change you need to change behaviors, he said.
Kripalani told the story of how his family taught him to take care of the important things first . He ackowledged the power of habit and the value of commiting to three things to do each day. In his own life, he keeps a chart on how he is spending his time. He recommended three of his favorite books that changed his daily focus:
The Power of Habit: Why We Do What We Do in Life and Business. By Charles Duhigg:
2.  Triggers: Creating Behavior That Lasts – Becoming the Person You Want to Be. By Marshall Goldsmith. The right behaviors matter. But getting it right is tricky. Even when we acknowledge the need to change what we do and how we do it, life has a habit of getting in the way, upsetting even the best-laid plans. Feedforward can cover almost all of the same material feedback can. Imagine you have just made a terrible presentation in front of the executive committee. Your manager is in the room. Rather than make you relive this humiliating experience by detailing what went wrong, your manager might help you by offering suggestions for future presentations. These suggestions can be very specific and still delivered in a positive way – without making you feel even more humiliated.
3. The One Thing. By Gary Keller. Work is a rubber ball. If you drop it, it will bounce back. The other four balls — family, health, friends, integrity — are made of glass. If you drop one of these, it will be irrevocably scuffed, nicked, perhaps even shattered. Success demands singleness of purpose. "A different result requires doing something different."
ALAN NEVIN: Director of Economic and Market Research at Xpera Group. The Great Divide.
Nevin has an extensive background in real estate economics, lending and market analysis. He serves the development, investment, legal and public agency communities with residential and commercial real estate valuation, feasibility and real estate advisory services and litigation support.
He gave an economic forecast for the next years. With record low interest rates, this is the time to buy real estate. His presentation included graphics that compared other states and showed how California is and will stay for the next 20 years a place for innovation and opportunities. The millenial babies will inherit great capital from their parents that will actívate economy and spending for the next 25 years.
JOE KESHMIRI: President of CEO Institute for Global Innovation. From IQ to EQ, and Now XQ
Keshmiri advises business organizations on innovative strategy, leadership, integration of intergenerational/international cultures, and managing change.
He explored the meaning of Emotional Intelligence and how an organization's performance can suffer when the leaders and managers have a low EQ behavior.  Emotional Intelligence is the ability to effectively manage emotions and bring a high level of psychological understanding to collaboration and team work.
"Learning more about emotional intelligence can help individuals and teams develop into a fleet of top performers who produce higher levels of profitability while creating an energized healthier workplace," Keshmiri said.
From the perspective of a marketing student, it is clear that a well-developed emotional quotient can help in building a marketing strategy and sensing at a deeply emotional level what speaks to a customer what makes them attach to the Brand they like.
SAMANTHA ANDERSON, Co-founder of 41 Orange. A Hybrid Social Media Strategy
San Diego-based 41 Orange specializes in social media and has managed more than 50 different campaigns for live events, restaurants, B2B service providers and e-commerce companies.
Anderson showed the importance of a company giving the best response to clients and replying on time to customers via social media, pointing out that to date there are 90 millions reviews in Yelp
She pointed out that 53 percent of customers will share a negative experience. A company must avoid this kind of critical review or risk losing a client . A company needs to respond promptly and have a planned strategy to respond on time and be able to assist customers. Companies need to coordinate customer service, social media and marketing to effectively implement a hybrid strategy for talking to customers.
STEPHEN COBB: Senior Cyber Security executive for ESET. Cybersecurity and Cybercrime
Cobb talked about the importance of securing the information in a company and in our lives and of raising awareness of cybersecurity and cyber threats. Make sure that the solutions we buy have effective security, because as technoloty progresses, we are more exposed and in danger to have our data stole
Wearable products and companies are a source of information about people. Data criminals target endpoints and servers. Wearables are endpoints that rely on servers for many of the benefits they deliver. In other words, the wearables business will be targeted by cybercriminals. We all will be put at risk if we don't think about the security of the data from day one,
BRIAN SMITH: Creator of the UGG import company. The Birth of UGG
Smith, who was born in Australia and studied at the UCLA Graduate School of Management, talked about the birth of UGG. He pointed that every company starts with a concept, with a brand. It is like and infant that you need to care for and nurture through the toddler years.
When introducing a new product , a new theory in the business market, there will be a tremendous resistance. You need to have perseverance. In the case of UGG, the company and brand started in the surfer environment. But surfer shops were not interested in selling boots and that was the challenge . Smith teaches that in the journey to success, you need to find the right message, develop the need and have a passion for the product.
WADE HANSEN: CEO of investment banking firm Cabrillo Advisors. What is My True Value
When you want to sell your business, you need to know how much you are worth. That is when you need someone to help you set the value of your company.
Sometimes difficult situation arise like a divorce when different interest want the value of your business to be different. Your work so hard you need to know how much is your company and not settle with any offer. Take the time to hire professionals to give you the value of your company, and then you will be ready to make the right decisions.
G.A. BARTICK: President of R3 consultants. Leading Leaders
Bartick showed that it is not enough to be enthusiastic and to engage a customer to get the sale. You need to have a plan and a strategy to close the deal At the end of his presentation he gave each member a copy of his recent book, Silver Bullet Selling, in which he gives six steps to improve sales performance and build trusting relationships with customers.
The event sponsors for the event were:
Halo BI: A San Diego based firm offering intelligent business solutions for companies with significant supply chains that are facing rising raw material, transportation and employee costs.
GLC – Growth and Liquidity Consulting Group: A La Jolla boutique investment bank and consulting firm serving a variety of venture-backed and other privately held companies.
Thrivent Financial: A Fortune 500 financial services non profit organization headquarteered in Minneapolis that helps Christians with investment decisions and offers a range of financial products.
PM Talent Global: A San Diego technology services company providing expert guidance on comprehensive solutions and strategic staffing focused on effective outcomes.
Voit Real State Services: A provider of commercial real estate services throughout Southern California and nationally, with expertise in commercial real estate ownership, operations, tenant-corporate representation and full service brokerage.
By Cecilia Johnson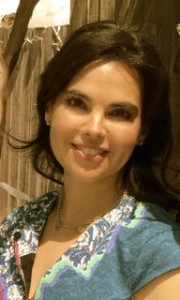 UCSD Extension Business Program graduate student and Sage Executive Group intern.