Veteran San Diego business executive Tom Deverell has been named coach for a group of chief executive officers who meet to share ideas, explore solutions and develop their companies as part of the expansion of Sage Executive Group, a peer advisory organization for CEOs and top-level leaders.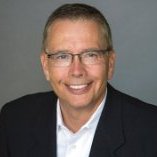 Deverell, who served for 10 years as CEO of San Diego-based Officia Imaging, will act as coach and adviser in the monthly,  interactive sessions of about a dozen CEOs aimed at addressing and solving critical issues in their business and personal lives. "I have succeeded in leading a diverse mix of technology and start-up firms, and am now drawing on that experience to mentor top executives in identifying and overcoming their biggest challenges, both in profits and managing personnel," Deverell said.
His previous business experience includes rising to president of IKON Office Solutions over a 25-year career and helping build a startup that developed software for the real estate industry.
In addition to Deverell's appointment, fast-growing peer advisory startup Sage Executive Group, founded in San Diego in 2012, is expanding its membership options to include C-level executives in finance, operations, marketing and sales.
The Sage Executive Group mentoring and training process has been developed by leaders who have over 45 years of collective experience with peer advisory groups for CEOs and other high-level executives. For more information, contact Sage at (800) 648-1063 or visit www.sageexecutivegroup.com.