By Cecilia Johnson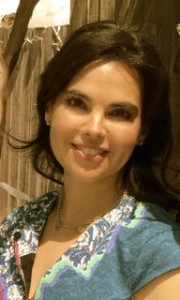 UCSD Extension Business Program graduate student and Sage Executive Group intern
Nine speakers representing some of the best business minds in San Diego gave powerful insights into strategy, vision, purpose and life values at the debut of "Sage Talks" sponsored by Sage Executive Group and attended by members of the peer advisory group at the Grand Del Mar hotel in San Diego on Dec. 8.
Sage CEO Jerry Rollins moderated the event with a goal of bringing new information to Sage's members so they can apply it to building better leadership and creativity for their companies. Sage, in its role of mentoring top executives, strives to bring a competitive advantage to its members and to be part of their journey of success.
The talks, each less than 20 minutes and modeled on the popular TED Talks format, were given over four hours during the afternoon. Before the speeches, about 100 members and guests had an opportunity to socialize at a buffet lunch and afterwards to share ideas and observations at a reception on the hotel patio, festively decorated for the holidays.
From the perspective of a business student, the talks accentuated the importance of a moral commitment to employees, as well as family and community. Speaker after speaker shared experiences and life stories that were not only about overcoming obstacles and achieving success, but about a strong consciousness of being good people overall and of providing integrity and trust in personal and business relations.
In his role as moderator, Rollins played a dual role of keeping the nine talks rigorously on schedule and also fostering a climate of belonging to a learning group.
For more information, click on Sage Executive Group. To view the nine talks, go to Sage Executive Group's YouTube Channel.